Looking for Corporate Secretarial Services for your Singapore Company?
Get an Experienced, Reliable & Legally-Trained Company Secretary in Singapore
Full-fledged secretarial services for companies in all stages of growth.
Why Do I Need To Appoint A Qualified Company Secretary?
It is compulsory for all Singapore registered companies to appoint a Company Secretary within 6 months of incorporation.
Your Company Secretary's main job is to advise the Board of Directors, so that the best decisions for the company can be made to ensure compliance.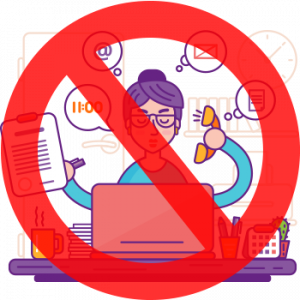 A company secretary is NOT the same as a personal secretary
A qualified company secretary is someone who is legally trained, knowledgeable & experienced and knows EXACTLY what is needed for compliance, so that standard financial & statutory practice and requirements are fulfilled according to the high standards of corporate governance.
YOUR main focus is growing the business and making a difference
Your Company Secretary takes the frustrating paperwork out of the way for you. Don't risk getting into trouble with ACRA that issues nearly 10,000 penalties to companies for non-compliance… all of which could've been prevented with a qualified company secretary!
Keep your Company Records free of 'stains' and Attract potential investors!
Apart from offering advice and guidance to Directors to maintain good governance, Startup Genie also provides free consultation regarding Accounting and Taxation Issues, and all other regulations pertaining to setting up a company correctly in Singapore.
Fill out the contact form to start...
Let us help you meet your startup needs, so you can focus on growing your business without the paperwork stress.
What do you get in our company secretarial package?
Additional Company Secretarial Services You May Need
Compliance First Secretarial Package
The company secretarial service that keeps your company compliant all year, every year.   
Compliance First Secretarial Package
The necessary toolkit to get started, so you can focus on growing your business and delivering a high standard of service for your community.
Frequently Asked Questions (FAQs)
Speak to a qualified company secretary about your company!
We'd love to hear from you!
Fill in the form on your right and we'll respond to your message within 24 hours.